Welcome to All Occasions!
Located at 1808 Baltimore Street in Defiance, Ohio, we feature the widest variety of decorating options in Northwest Ohio enabling us to meet every client's budget. Additionally, we are positioned to create a "WOW" factor that will exceed our client's biggest dreams. Your dreams are our inspirations!
Event Decorators in Defiance, OH
All Occasions LLC provides couples, families, companies, schools and nonprofit organizations in Defiance, Ayersville, Arthur, and Jewell, OH with the high-end event decorators they need for their upcoming celebrations. We specialize in wedding decorating services, but we've also crafted custom décor for events ranging from fundraising galas to high school proms. Contact us today to start planning your event!
Professional Event and Wedding Decorators
You'll host many special events in your life. Whether you're tying the knot or celebrating a milestone birthday, All Occasions LLC provides the outstanding corporate event decorators you need to make your party unique and memorable. Located in Defiance, OH, our event planning and decorating experts have decades of experience working with engaged couples, local businesses, charity organizations, schools and families. Your event means as much to us as it does to you!
Every couple has a vision for their wedding day. Our goal is to bring this vision to life with ceiling treatments, backdrops, themed props, linens, centerpieces, lighting and other décor elements. Newlyweds walk into their receptions and are blown away by the results of our wedding decorating services. For us, there's no greater honor than setting the mood for the biggest day of your life!
Our budget-conscious services make it easy to keep your costs down.
We're a top-rated single-source solution for event decorations
We don't have a minimum price requirement. We work with events of all sizes!
We're members of the local Better Business Bureau and Chamber of Commerce.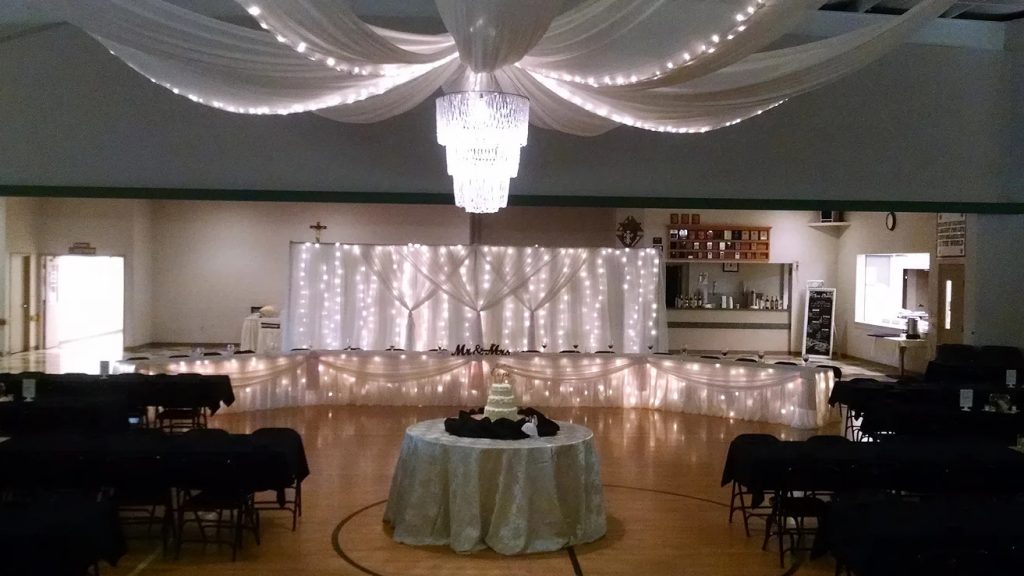 Weddings may be at the heart of our business,
but they're not all we do!
Our event decorators extend our services to other event organizers, as well. Let us help you achieve the tone and branded look your corporate get-together requires for success. Nonprofit organizations count on us to create a setting where donors can enjoy themselves while supporting worthy causes. High school dance planning committees rely heavily on our decorating expertise when the homecoming and prom seasons approach. We promise to devote personalized attention to every event, so it feels welcoming, unique and exciting.
We also offer event rentals, including chairs, and tables. No event is too big or small for us. When it comes to decorating for an event in Defiance, OH, we're the experts you want on your side! Contact us today and let's give your event the personality it deserves!
Get the Party Started
When you're ready to start planning your wedding, birthday party, school dance, corporate gathering or nonprofit fundraiser, get in touch with our corporate event decorators right away. Proudly serving the following areas! Toledo, OH | Defiance, OH | Arlington, OH | Bowling Green, OH | Bryan, OH | Celina, OH | Kenton, OH | New Paris, OH | North Baltimore, OH | Ottawa Lake, MI | Wapakoneta, OH | Napoleon, OH | Ridgeville Corners, OH | Toledo, OH